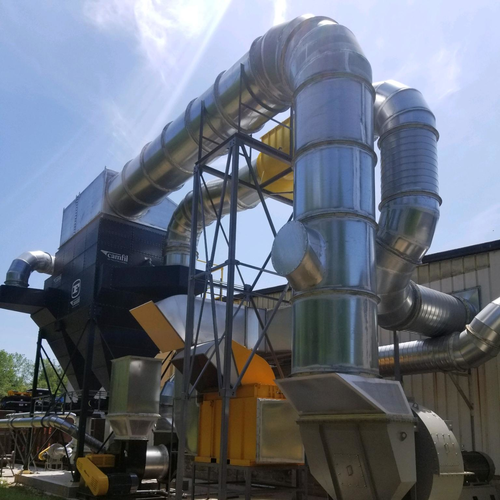 Dust Collectors
FREE ESTIMATES
Since 1962 KGC has designed, fabricated and installed Dust Collection systems and equipment to fit all of our customers requirements.
From the hood to the collector, KGC supplies it all!
Below are some of the collection applications we are proficient in:
• Wood Dust Collection Systems/Equipment
• Aluminum/Titanium Collection to meet NFP 484 Standards
• Dust Collection Systems to meet OSHA New Silica Dust Rule
• Fume exhaust systems/Equipment
• Trim/Scrap removal systems/Equipment
• Air Make-Up systems/Equipment
• Grinding/Buffing dust collection systems/Equipment
• Mist/Smoke collection systems/Equipment
• Welding smoke/fume exhaust systems/Equipment
Some styles of collection equipment we supply and install are:
Cartridge Pulse Dust Collectors
Cyclone Dust Collectors
Baghouse Dust Collectors
Oil Mist Collectors
Mist Eliminators
Wet Dust Collectors
Downdraft benches – Dry & Wet
Small Cabinet Dust Collectors
Air Make-Up Units
Blowers/Fans
Buy/Sell Pre-Owned Equipment


Interior Weld Booth set up and piping system.
Weld smoke/dust collection system for weld booths.
Ready to receive a free estimate from KGC?
Contact us today.
Selected Dust Collection Equipment Projects by KGC